4 in 1 360 Magneto-optical hair removal tattoo removal Laser RF skin care Multifunctional Beauty Machine
Product name: 4 in 1 360 Magneto-optical hair removal tattoo removal Laser RF skin care Multifunctional Beauty Machine
Welcome to our factory! Welcome OEM & ODM!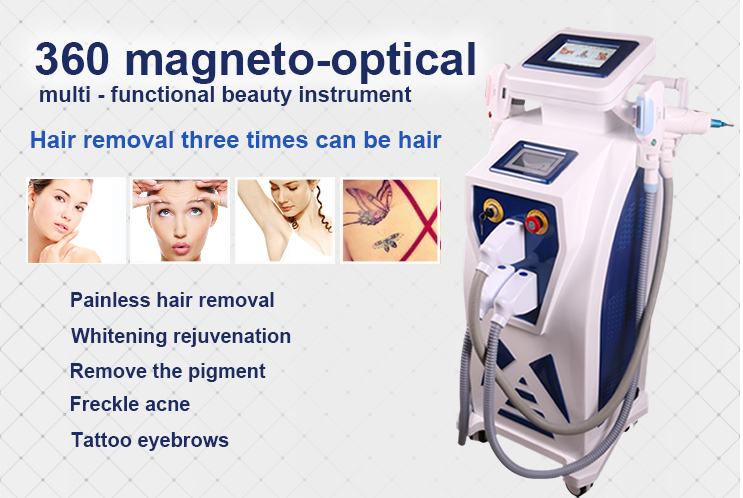 Working Principle
Application of magnetic crystal to promote the role of intense pulsed light selective photolysis and the role of stimulating effect, directly according to the skin surface, without damage to the skin but have good treatment result of hair removal,skin rejuvenation,acne reduction,pigmentation removal,freckle removal,firm and tighten lax skin.
Magneto-optical is a set of skin cooling technology, multi-band intense pulse light treatment technology as one of the intelligent, non-stripping skin reconstruction system. Magneto-optical combination of the above-mentioned technology, for different skin types and patients with different skin problems, given targeted treatment. In the premise of adequate protection of the epidermis (epidermal cooling technology), the use of magneto-optical technology can be a unique decomposition of the epidermis and dermal spots within the pigment (such as: zygomatic brown glider mole, etc.), so that the maximum energy to focus on the dermis of the collagen tissue and the hair follicle of the papilla area. Application of magneto-selective light and heat principle can strengthen the rejuvenation, freckle and hair removal effect, the patient has no obvious pain and side effects in the case of skin reconstruction and hair removal easily.
Applications of Magnetic Optical Light System
1. Firm and tighten lax skin
2. Skin Rejuvenation,skin tighting
3. Unwanted hair removal
4. Superficial benign pigmentation removal
5. Superficial benign vascular lesion removal
6. Acne reduction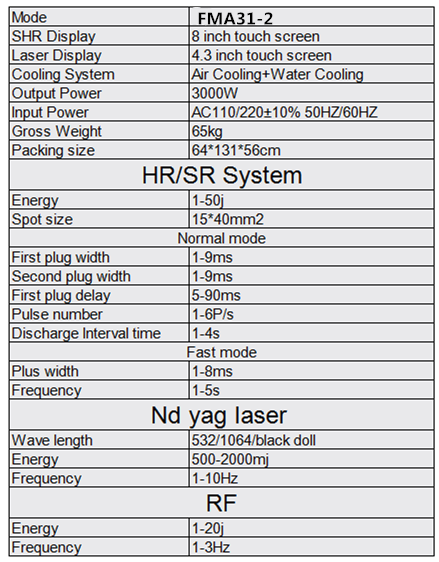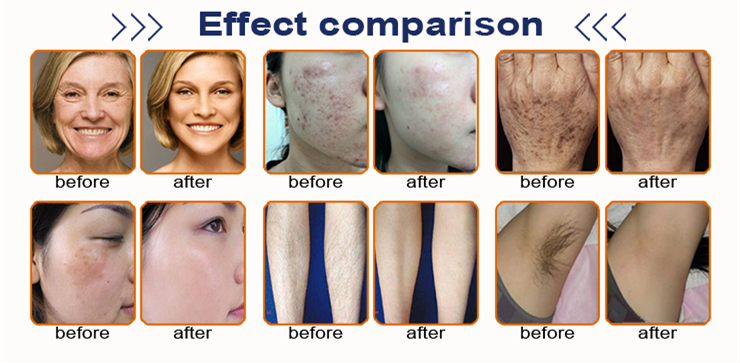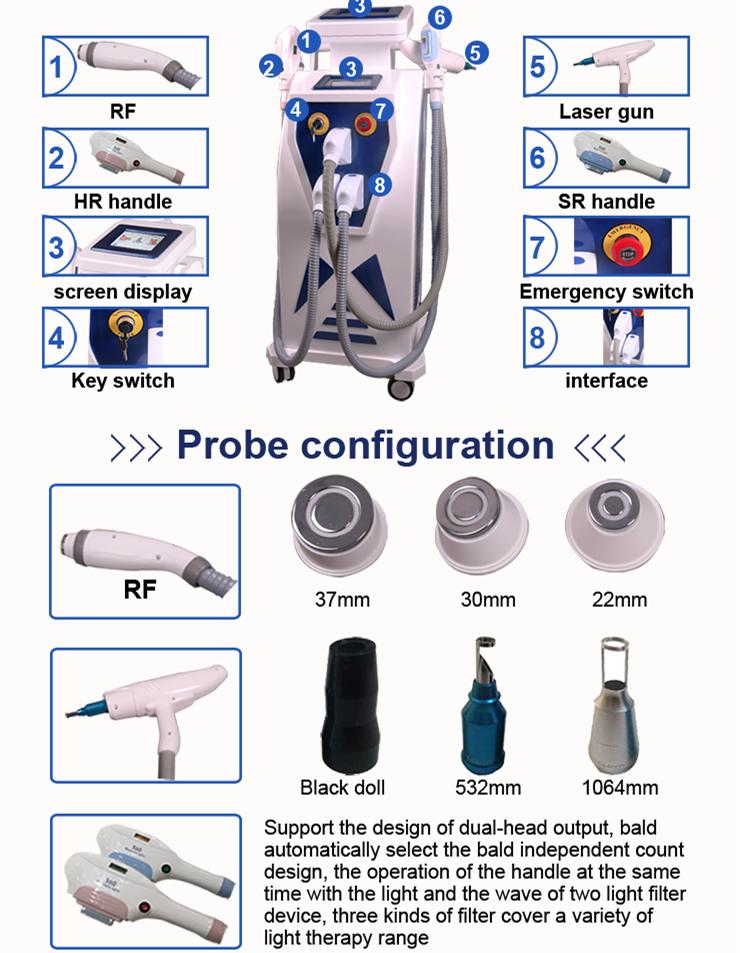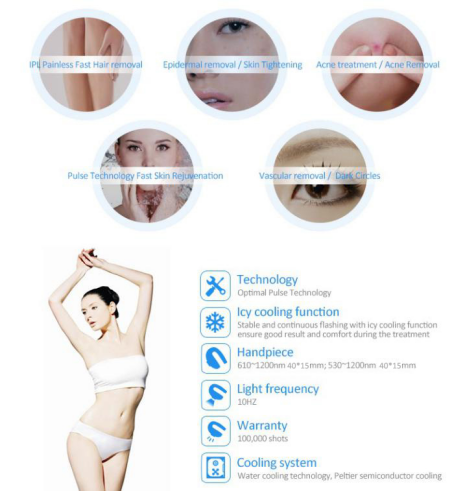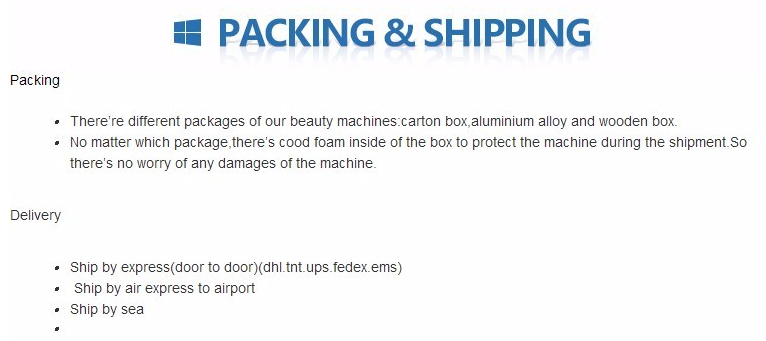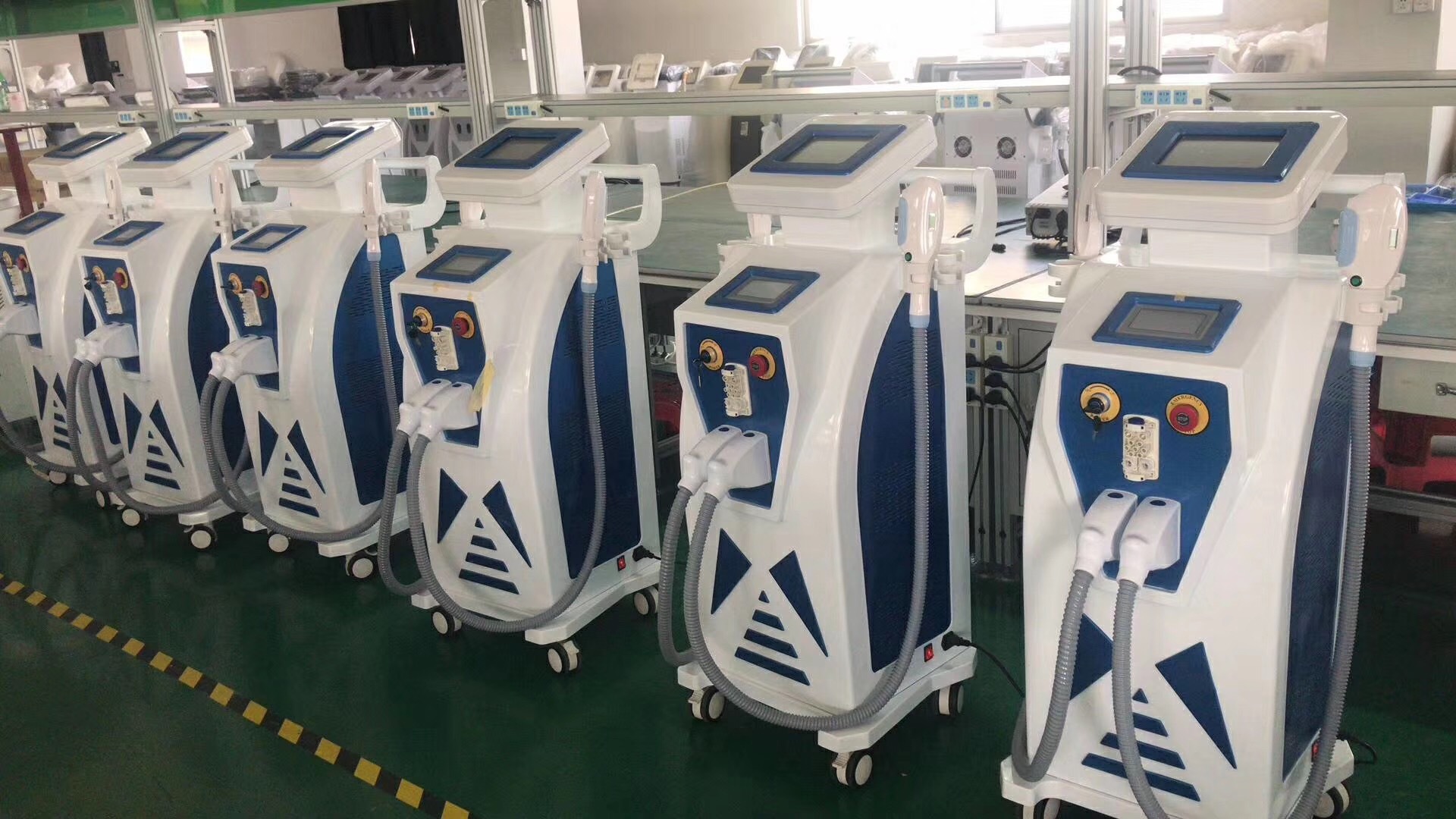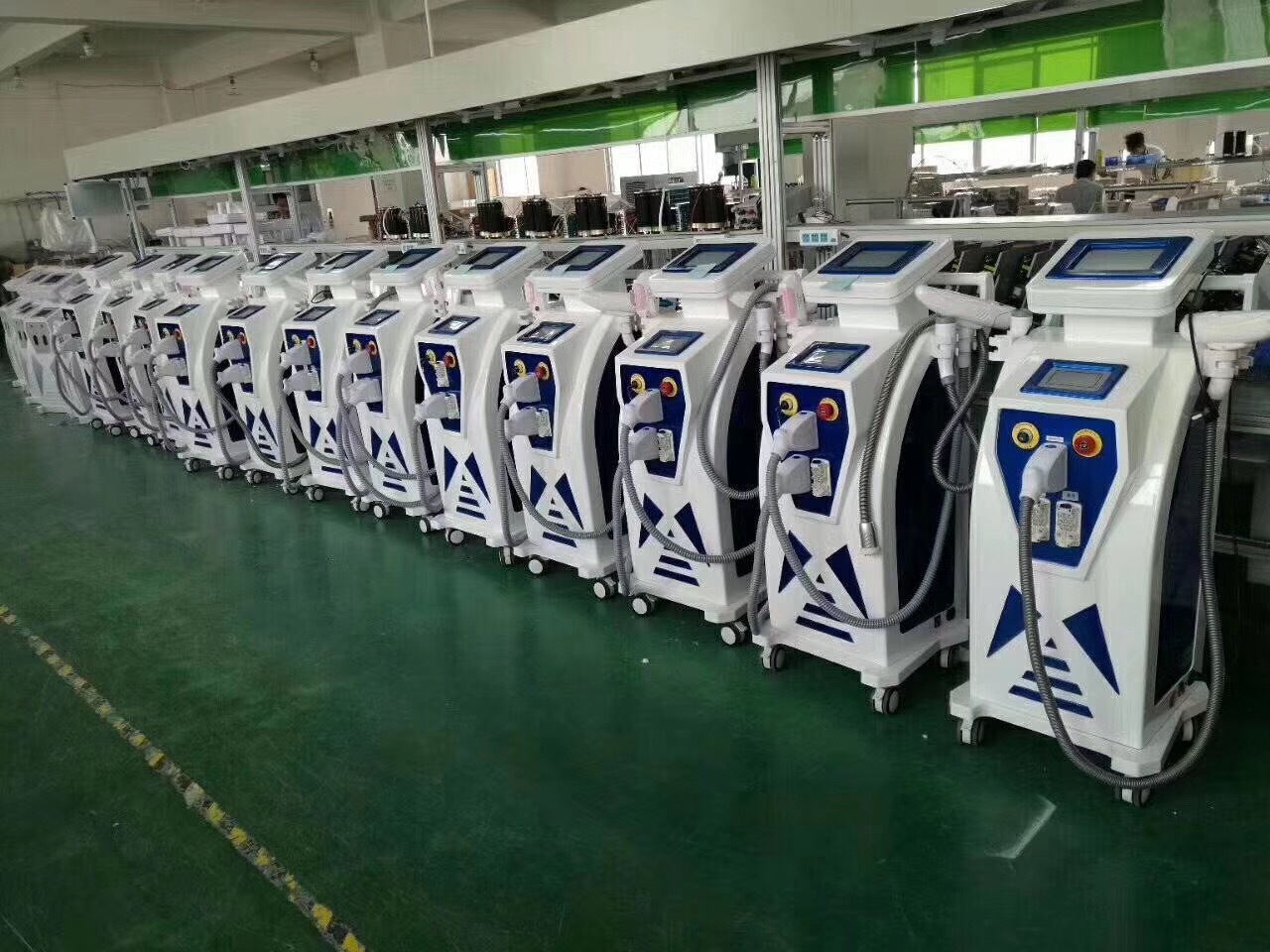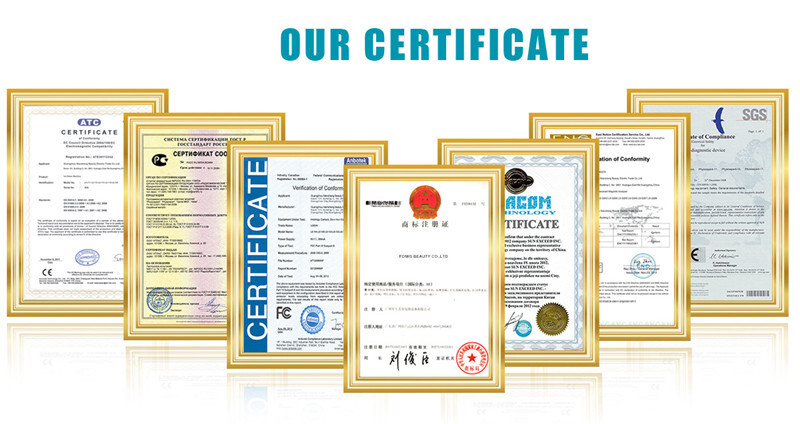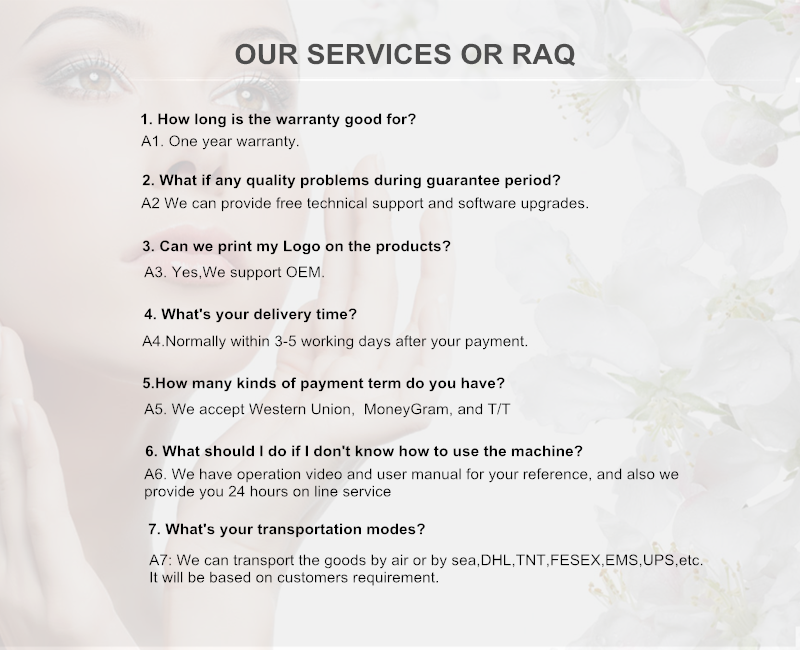 If you still need more products about 4 in 1 360 Magneto-optical hair removal tattoo removal Laser RF skin care Multifunctional Beauty Machine we recommend you:
M7 Electric Micro Needle
,
RF Weight Loss Slimming Device
Tags: 4 in 1 360 Magneto-optical hair removal, Facial multifunctional Beauty equipment machine, 360 magneto optical Nd yag laser tattoo removal picosecond
Operation System:

Other
Place of Origin:

Guangdong, China (Mainland)
Model Number:

FMA31-2
Feature:

Anti-Puffiness, DEEP CLEANSING, Skin Tightening, Wrinkle Remover
Warranty:

1 Year
Name:

Multifunctional Workstation
Function:

Specifically eliminating tattoos
Application1:

Hair removal
Application2:

Freckle removing
Application3:

Skin Rejuvenation
Application4:

Fast Hair Removal
Technology:

Comprehensive and efficient facial care system
Keywords:

Multifunctional beauty equipment
Cooling system:

Water cooling technology, Peltier semiconductor cooling
Type:

Anti-wrinkle Machine

Your cart is currently empty.