Hydrafacial H2O2 Microdermabrasion Skin Cleaning skin rejuvenation Anti-aging Machine
Hydrafacial H2O2 Microdermabrasion Skin Cleaning skin rejuvenation Anti-aging Machine

We are looking for distributors all over the world.

We can help you make your logo on the machine,Welcome the OEM and ODM order.

If you want to order this machine, feel free to contact +86 18126810172 sausmo@aliyun.com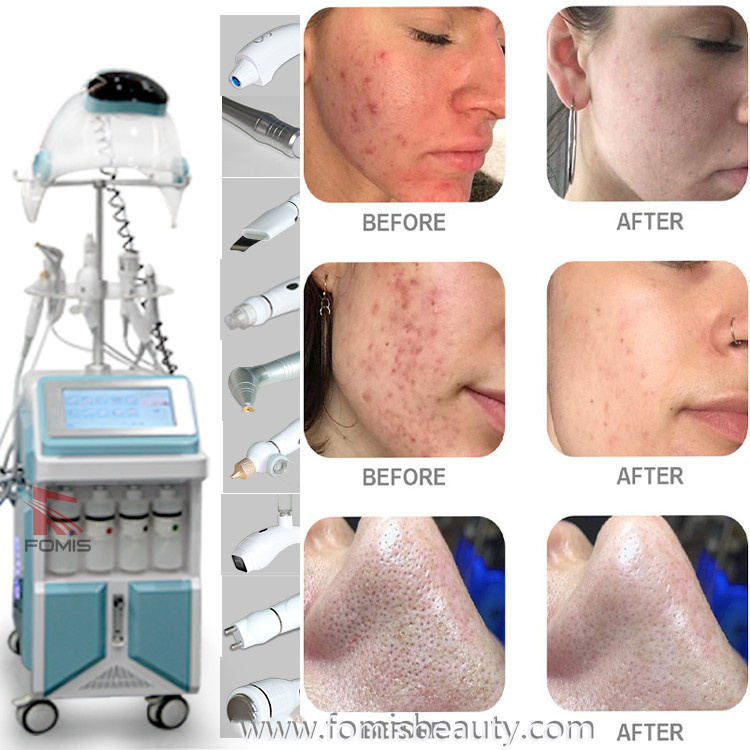 Aqua peeling hydra dermabrasion hydra facial beauty machine completely changed the traditional way, which is hand-cleaning skin relying on individual's practice skills. This facial skin beauty equipment, using vacuum suction mode controlled by intelligent process, through the combination of products and equipment, deep cleaning the skin and pores off horny, acne, blackheads and other impurities in very short period of time. And improve the deep absorption of nutrition products, promote pores tightening, smooth skin, increase skin moisture, and make your skin whitening, moisturizing and good texture.
Application

1. Focus on your skin;

2. Face lifting;

3. Deep skin clean;

4. Reduce acne and superficial scars from past injury ;

5. Whitening;

6. Moisturizing;

7. Reduce oily skin ;

8. Reduce and eliminate fine lines and wrinkles;

9. Remove blackheads and white heads ;

10. Reduce age spots,Minimize of blotchy skin coloring ;

11. Improve skin circulation;

12. Improve hyperpigmentation and acne.




Used for skin problems such as Blackhead Acne, Stain, Pouch Removal, Dried-up, Wrinkle, Forehead, Moisturizing, Rough, Dull, Loose, Skin whitening.




Has a good effect on Skin Plumping & Hydrating Restored Skin Volume Increased Collagen Reduced hyper-pigmentation,Improved Skin Cell Production, Reduce Appearance of Wrinkles,Safe for ANY skin type!



LED Photon Oxygen Face Mask With Music Therapy & Atomized Moisturizing



Praised as "Magic light", Photon dynamical instrument is a biological active cold light, and not produce high heat. It applies low-energy and unique optical technology to skin care and treatment, natural and gentle; has prominent effects, low fatness and no side effect.

1. Applied loosening skin, big pore, slender wrinkles

2. Improve pigment pathological changes, such as freckle, sunburn, senile plaques

3. Improve dark complexion caused by bad metaphor circulation.

4. Repair and nurse the damaged skin

5. Do tumescence, inflammation diminishing and scar elimination treatment for oil acne effectively.



H2O2 Hydrogen Facial Cleaning

1) H2O2 therapy- water facial is an exciting NEW technology that combines the efficacy of dermabrasion, vacuum system.

2) It is a lot gentler than crystal dermabrasion or diamond dermabrasion as only water is used, and we use professional quality machines.

3) Water microdermabrasion therapy facial applies mechanical and chemical peeling simultaneously. A hydra dermabrasion machine includes a water jet, an air compressor, a two-way flow control valve, a purified container and a waste water tank.

4) Unique water dermabrasion tip jets out thin and tiny stream of water and polish skin in high speed by vacuum suction, the liquid from which helps moisture skins in the meaning time.

5) The main advantage of such water dermabrasion machines lies in that it is much gentler by using only water, and enables treatment diversification by using with skin care products for different functions like essential oil, whitening products, lactic acid, salicylic acid and more, to achieve various aims at customers' request.



Oxygen treatment technology

It delivers a new kind of non-invasive, relaxing and painless skin care with excellent results. It can instantly improve

circulation, create a level of skin moisture and tone the skin.

In just one 30-45 minutes treatment, your skin will look younger, brighter, more radiant and uneven skin pigmentation improves.

The appearance of fine lines and blemishes is visibly reduced, providing an instant firming and lift.

Oxygen inhalation is excellent both for mind and body, increasing the concentration and mnemonic capabilities, reducing the stress, detoxifying, improving sport performances, reducing the down-time period after intensive fatigue.

PATEMATER:

Product Name:Skin Analysis 10 IN 1 Multifunction Hydra Peel Hydrafacials skin spa Machine

Material:ABS

Voltage:110V-240V 50Hz/60Hz

Feature:Deep skin clean; Improve hyperpigmentation and acne;Remove blackheads and white heads ;Anti-aging.

Technology:H2O2 hydrogen oxygen treatment technology

Advantage:Non-invasive

LED Photon Mask:Music & Oxygen atomization
TYPE 1: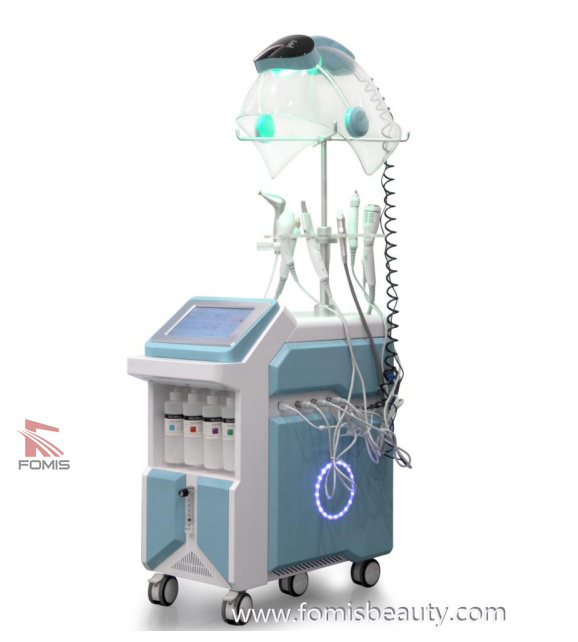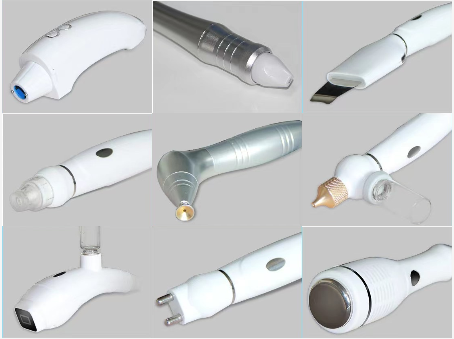 TYPE2: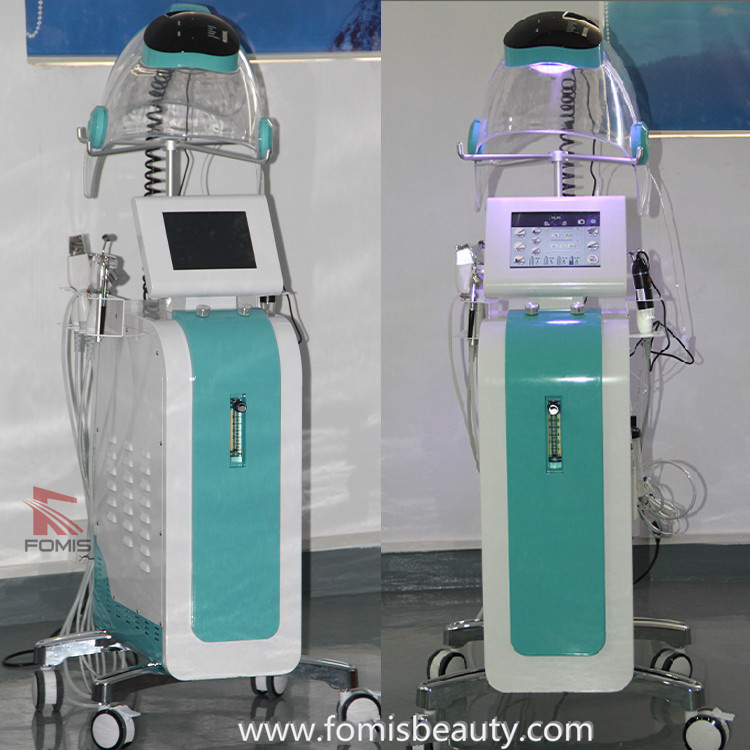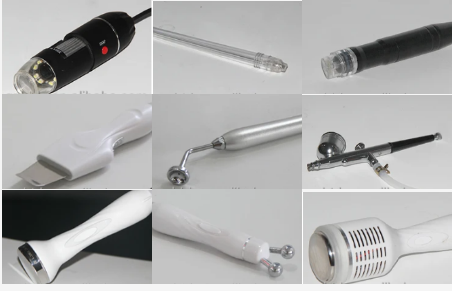 Skin Analyzer
Test skin moisture & oil & skin problems, to help you know clearly about your skin condition quickly. Professional customer management module to effectively manage customers' past inspection records. The skin test report can be sent to the customer's mobile phone.
Oxygen Injector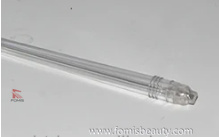 In combination with physiological saline, the Oxygen injector uses a powerful jetting force to jet the saline and oxygen simultaneously through a probe with a diameter of five millimeters to quickly inject moisture into the bottom of the skin, which has a good anti-inflammatory and bactericidal effect.
Dermabrasion Water Oxygen Cleaning Handle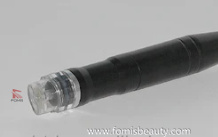 Dermabrasion water oxygen peeling handle utilizes the natural healing powers of water and oxygen to effortlessly exfoliate the skin without the use of hard crystals or abrasive textured wands, deep cleans pores, sucks out blackheads and stubborn acne, removes grease and dirt, generating deeply hydrated and healthier-looking skin.
Skin Scrubber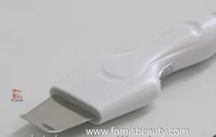 Skin Scrubber can vibrate to remove dead skin/the acne/wrinkle/melanin and clean cuticle/pore etc. and improve excess cuticle, fine skin and improve skin texture.
Oxygen Injection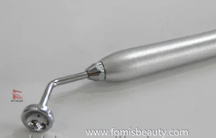 The oxygen injection gun can penetrate the skin care products applied on the face into the bottom layer of the skin so that the nutrients in the skincare products can be better absorbed by the skin and restore skin elasticity.
Beauty Product Sprayer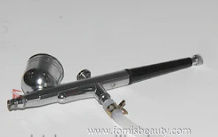 The oxygen spray gun is used for oxygen facial machines that spray liquid nutrients. The instrument generates a high-oxygen-water ion combine solution, and the spray gun leads it into the dermis layer. Moisturizing and hydrating, quickly penetrates the skin and increases skin vitality.
Ultrasonic Introduction Handle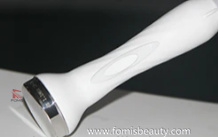 High-frequency vibration, efficient nutrient introduction, ultrasonic 10 to 3 million vibrations, deep penetration, repairing skin bottom. Let relevant extracts and nutrients fully absorb by skin, get the best beauty effect.
RF Lifting Handle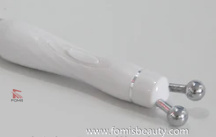 Radiofrequency technology can tighten skin, balance texture, diminish wrinkles, and activate new collagen. It has a good skin firmness and anti-wrinkle effect.
Whitening Cold Hammer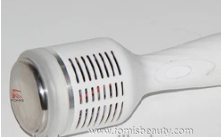 Rapid cooling calms down the skin after RF treatment shrinks pores, treats puffy eyes soothing and refreshing. Whitens and rejuvenates skin shrinks pores, removes redness, reduces sensitivity, and improves skin color.
----------------------------------------------------------------------------------------
Our Main product:
1.Alexandrite laser,diode laser ,nd yag laser ,opt shr magneto ipl,Fractional co2 vaginal laser .
2.cryolipolysis, Cavitation, Vacuum RF slimming machine.
3.hydra facial aqua skin,hifu, all facial care device etc.
Type:

Microdermabrasion Machine, Oxygen Jet
Place of Origin:

Guangdong, China
Brand Name:

FOMIS
Model Number:

FMWQ8-2
Feature:

Exfoliators, Skin Revitalizer, Skin Rejuvenation, Pigmentation Correctors
Application:

For Commercial
Warranty:

1 Year
After-sales Service Provided:

Video technical support, Online support
Material:

ABS+Stainless Steel
Color:

Green
Voltage:

110 - 220V / 50-60Hz
Frequency:

1-5MHZ
Wavelength:

330-9900nm
Vacuum:

0-100Kpa
Function:

adsorption cleaning
Single package size:

122X66X70 cm
ODM/OEM:

Available

Your cart is currently empty.