Hot Sale IPL Equipment Portable Hair Removal Acne Treatment Painless Device
Product name: Hot Sale IPL Equipment Portable Hair Removal Acne Treatment Painless Device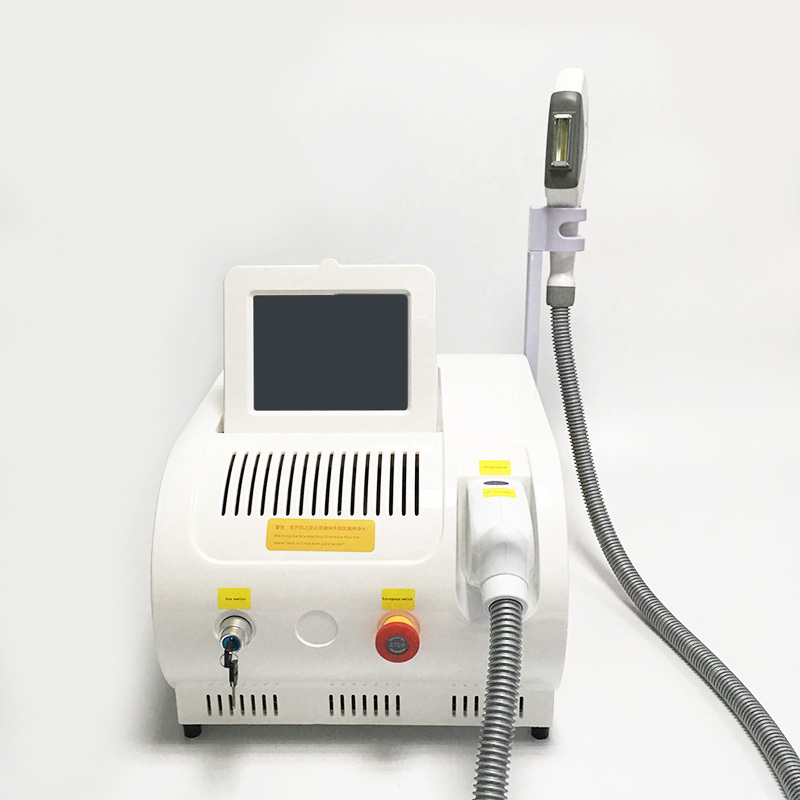 1. Hair Removal :
Remove unwanted hair from any part of the body.
2. Skin Rejuvenation :
Removal or reduction of age spots, visible blood vessels, diffuse uneven pigmentation while improving skin texture.
3. Vascular Removal :
Removal or reduction of facial thread veins.
4. Pigmented Lesions :
Removal or reduction of freckles, age spots and other pigmented lesions.
5. Acne Clearance :
Reduction of inflammatory acne when used in combination with a topical cream or gel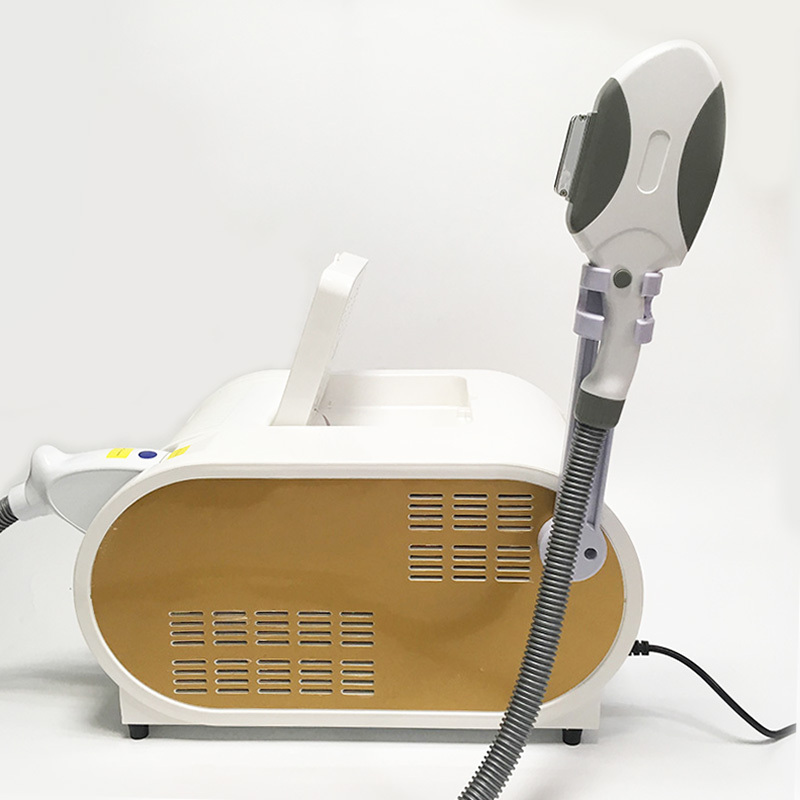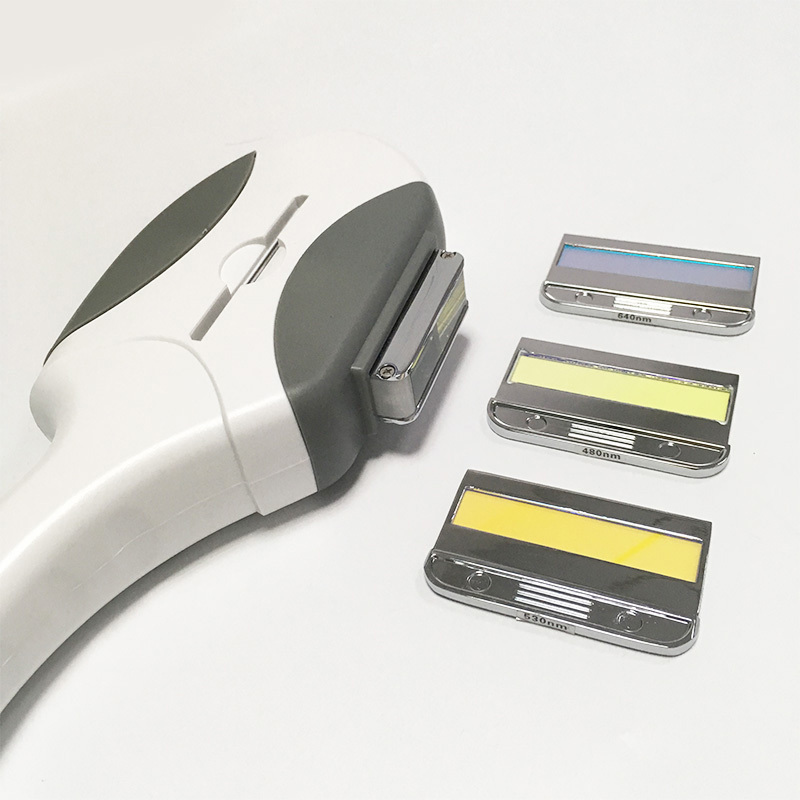 Parameter of Hot Sale IPL Equipment Portable Hair Removal Acne Treatment Painless Device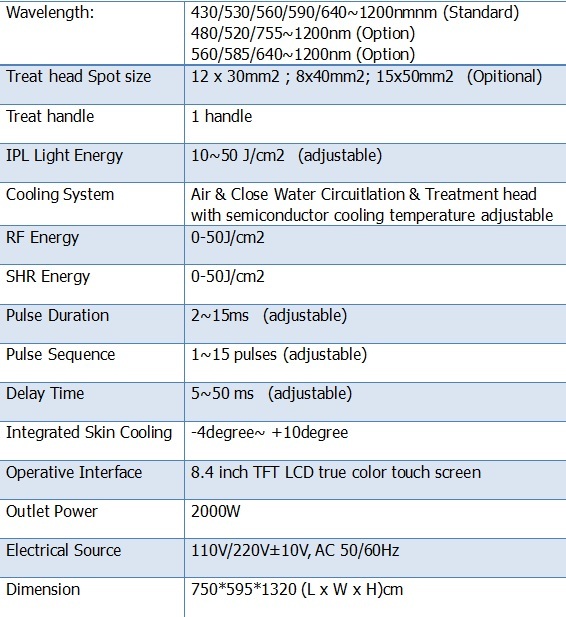 WORKING THEORY
IPL or Intense pulse light therapy is a laser treatment which is used for permanent hair removal and wrinkle removals, freckles and aging.
The IPL is different from other lasers as it can be used on different wavelengths unlike other laser which work on single wavelengths. The light energy which is targeted changed into heat energy. IPL is a non-invasive treatment which is used all around the globe. The intense pulse light targets the lower layer for the skin without targeting or affecting the upper area of the skin. IPL is mainly used for permanent Hair Removal.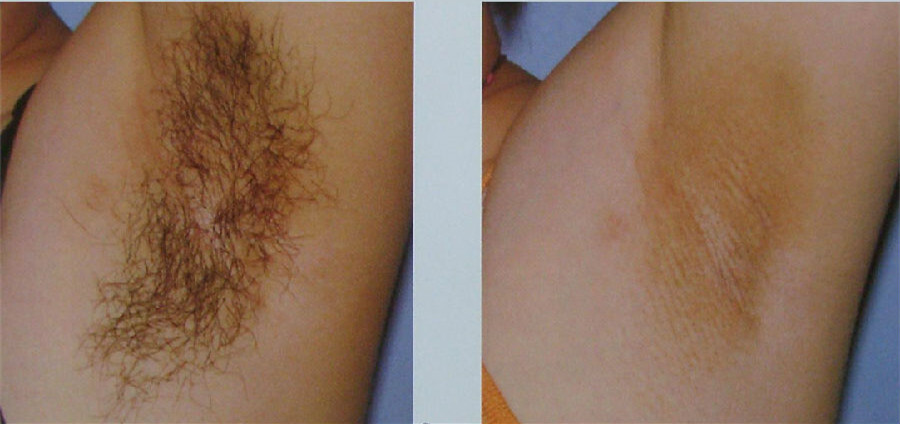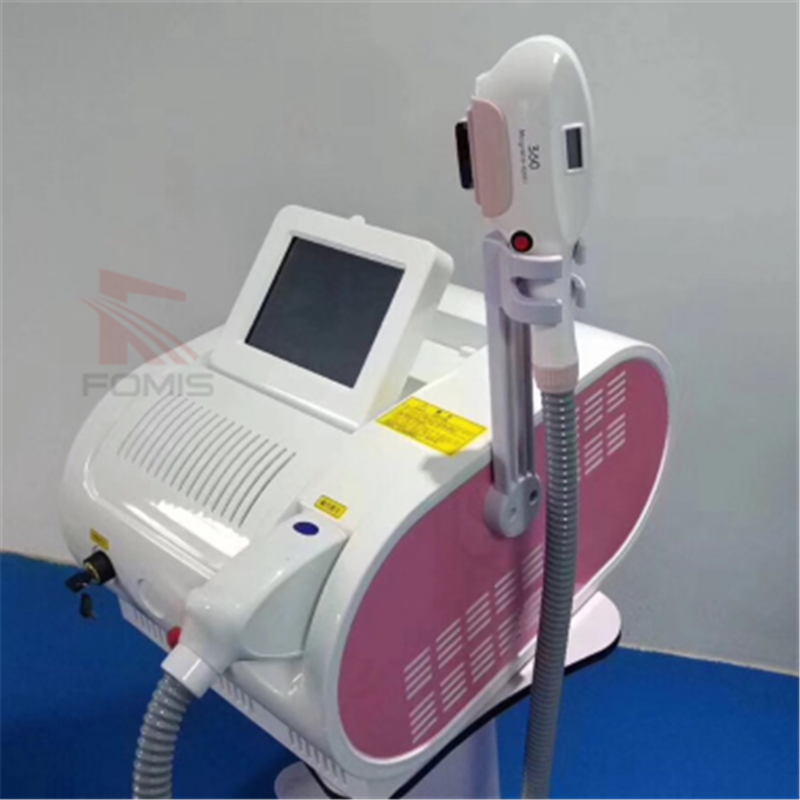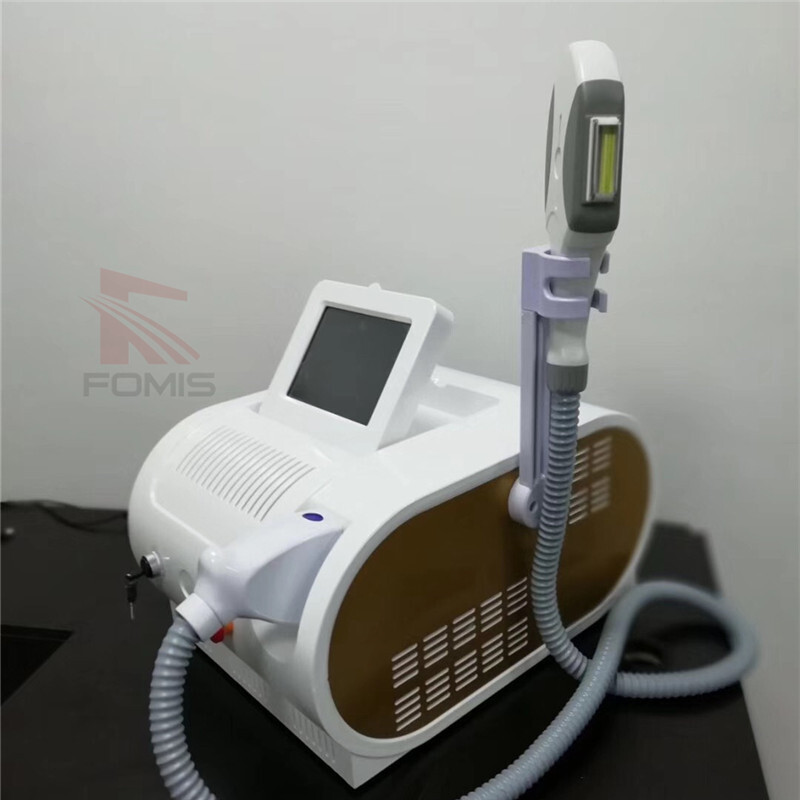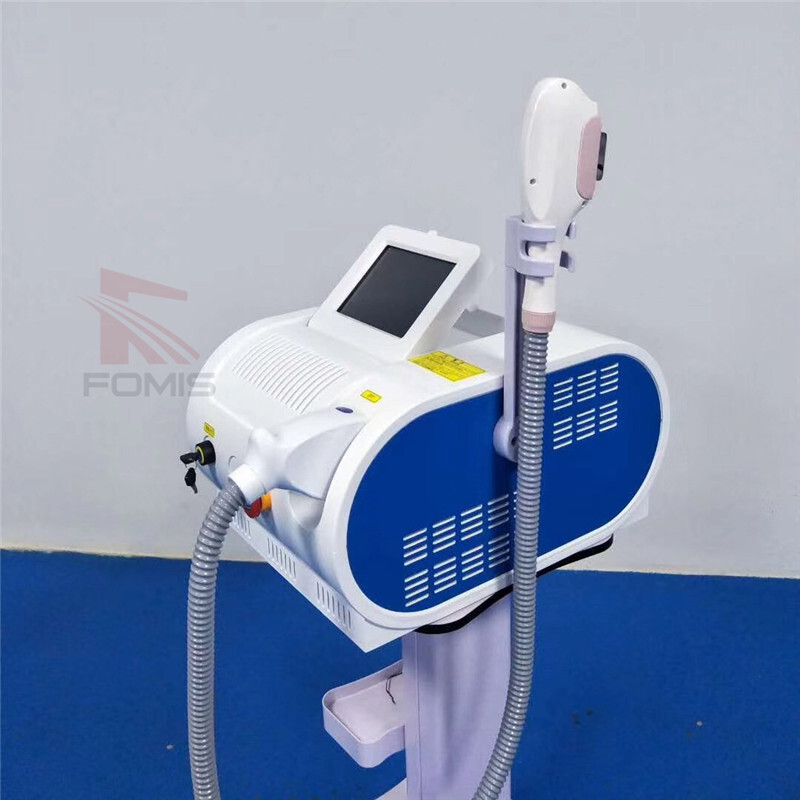 How does IPL work ?
Intense pulsed light (IPL) is a technology used by cosmetic and medical practitioners to perform various skin treatments for aesthetic and therapeutic purposes, including hair removal, photorejuvenation (e.g. the treatment of skin pigmentation, sun damage, and thread veins) as well as to alleviate dermatologic diseases such as acne.
IPL uses a high-powered, hand-held, computer-controlled flashgun to deliver an intense, visible, broad-spectrum pulse of light, generally in the visible spectral range of 400 to 1200 nm. Various cutoff filters are commonly used to selectively filter out lower wavelengths, especially potentially damaging ultra violet light. The resulting light has a spectral range that targets specific structures and chromophores (e.g. melanin in hair, or oxyhemoglobin in blood vessels) that are heated to destruction and reabsorbed by the body.
Advantage of IPL Machine
1. Non-invasive and non-ablative treatment for skin
2. RF energy is suitable for all skin type and all skin tone
3. Significantly less energy required than conventional lasers and IPLs
4. Superior performance and patient comfort with no down time
5. Virtually painless skin tightening technology without surgery
6. Quick and easy handpiece installation
7. With One fixed handpieces for SR and HR
8. Modularized assemble technique and easy for maintenance
9. With 8.4" deluxe touch screen
10. State-of-the-art design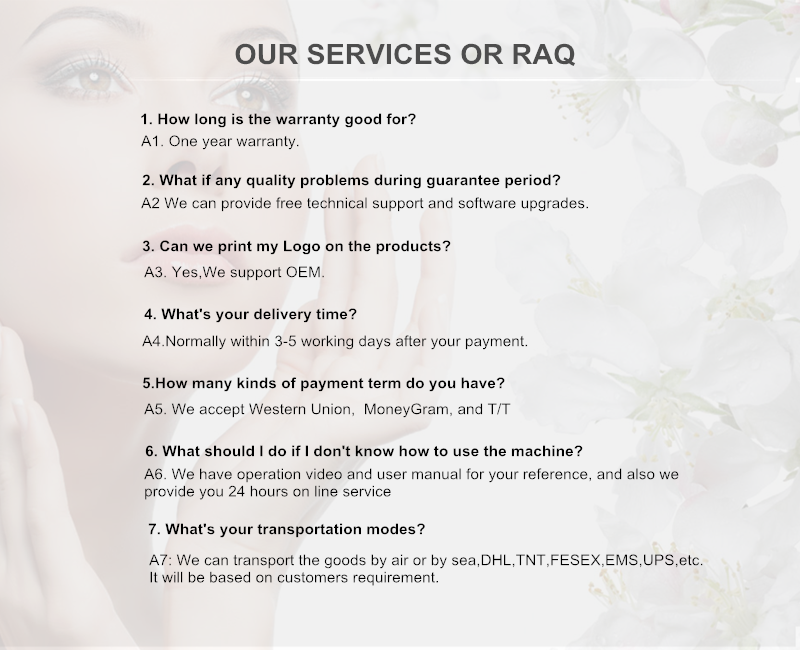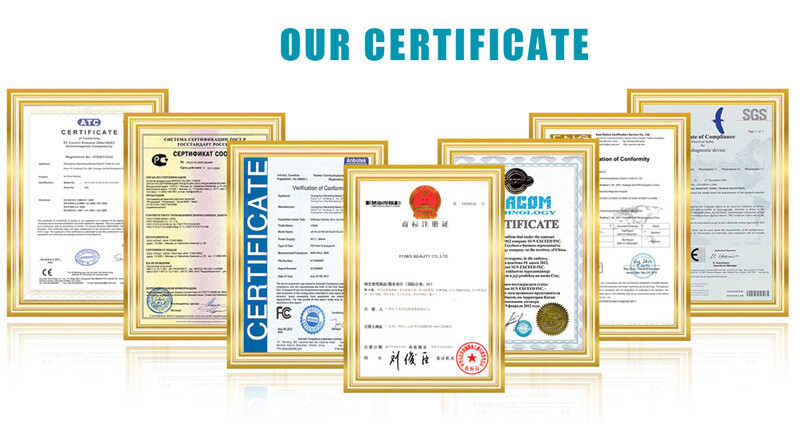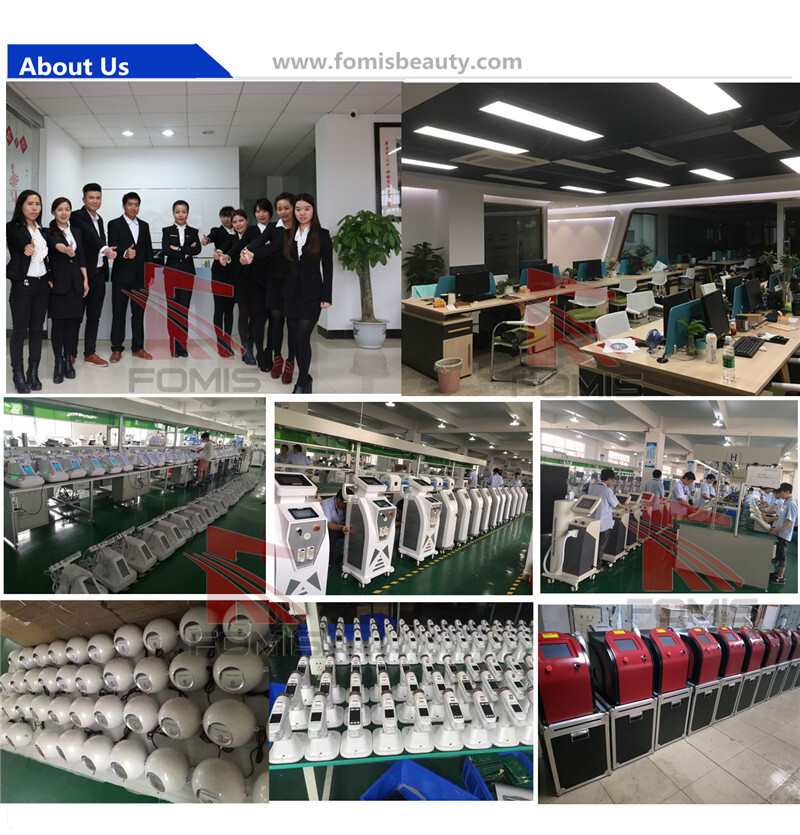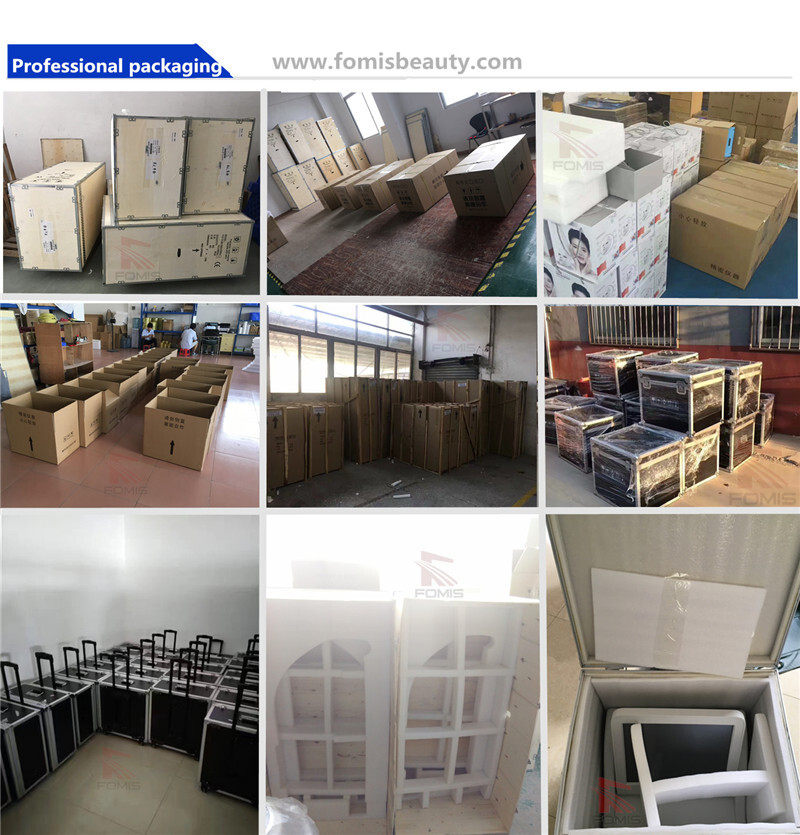 If you still need more products about Hot Sale IPL Equipment Portable Hair Removal Acne Treatment Painless Device we recommend you:
hifu power v max lift
,
Hot sale Hifu
Tags: Portable Hair Removal Acne Treatment Painless Device, FOMIS IPL Hair removal beauty machine, IPL Hair removal beauty machine Painless Device
Material:

Acrylic
Manufacturing Process:

Machine Made
Model Number:

AD5-P
Size:

52*38*39
Standard Voltage:

110V-220V
Power Source:

UK,US,AU,EU,JP,CN,etc
Brand Name:

FOMIS
Product name:

Hot Sale IPL Equipment Portable Hair Removal Acne Treatment Painless Device

Your cart is currently empty.