Oxygen jet peel hydracool facial dermabrasion beauty machine
Product name: Oxygen jet peel hydracool facial dermabrasion beauty machine
We are looking for distributors all over the world.

We can help you make your logo on the machine,

Welcome the OEM and ODM order.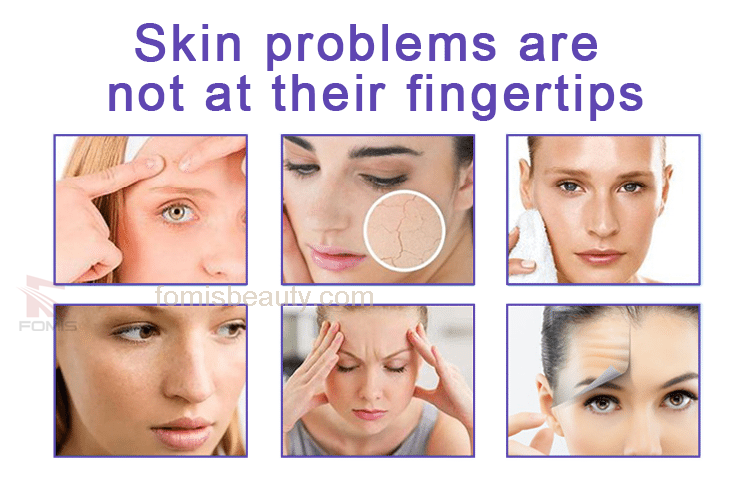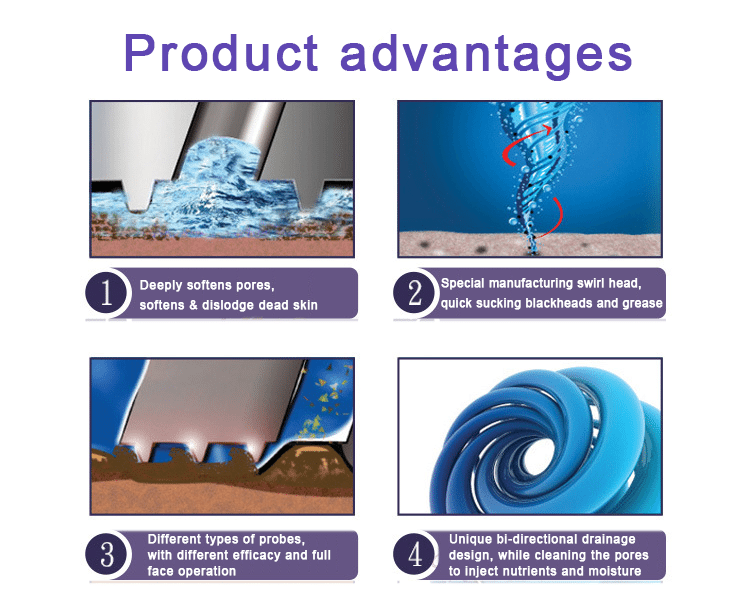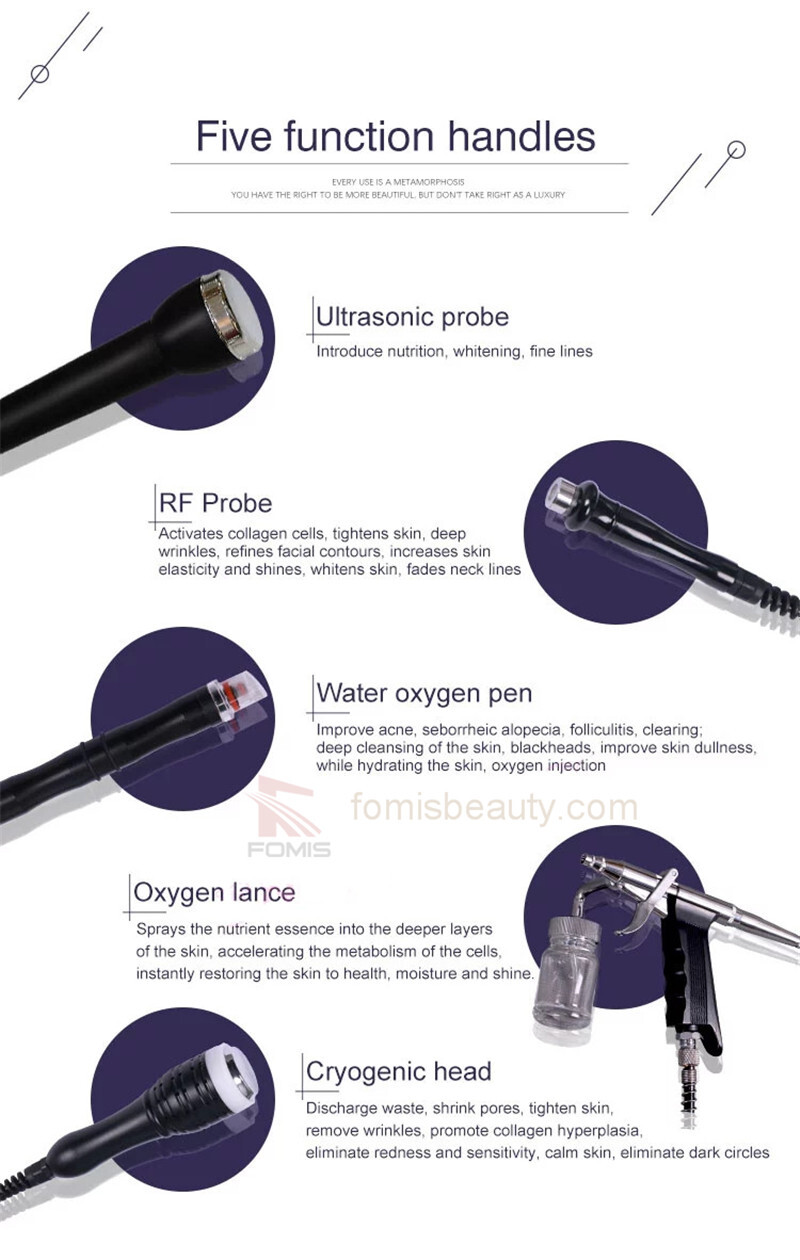 Six functions of The hydra cool facial water oxygen jet peel machine
Function 1 / Boolean effect epoxy system
Large bubbles of carbon dioxide into the skin, improve blood concentration, oxygen into the skin, promote skin blood circulation, increase cell activity, and skin cell metabolism, effectively eliminate waste, so as to achieve cleansing, moisturizing, whitening, acne, contraction Pores, eliminate wrinkles and other functions.
Function 2 / Clean the deep skin system
Nano bubble water with vacuum vacuum principle, the fine bubbles and nutrient solution fully integrated through a specially designed spiral nozzle directly on the skin, providing lasting nutrition for the skin, the skin moist and smooth.
Function 3 / ice-heat beauty system uses a closed loop cooling system design, resulting in a minimum -5; ice and up to 42; warm. Repeatedly bring the skin up to 42, help to make HSP protein, repair skin cells and enhance skin elasticity, thus preventing wrinkles and pigmentation.
Function 4 / 4D surround RF system with 1 million times the frequency of vibration through the radio waves sent into the subcutaneous tissue, so that the natural resistance of subcutaneous tissue to generate heat, collagen immediate contraction, it will also stimulate the dermal secretion more New collagen regenerates to fill wrinkles and improve relaxation.
Function 5 / Water Oxygen Spraying System uses high-speed jet to deliver super-nano water-soluble products to the skin tissue.
Function 6 / Ultrasound Beauty System This is a kind of mechanical vibration wave that has a frequency of more than 1 million Hertz, with mechanical, thermal and chemical effects. Use of ultrasound penetration, can penetrate the characteristics of the skin, to lose weight and body whitening and improve the skin's purpose. With enhanced cell activity, permeability, skin firmness, improve skin problems, burn fat, slimming and other multiple effects.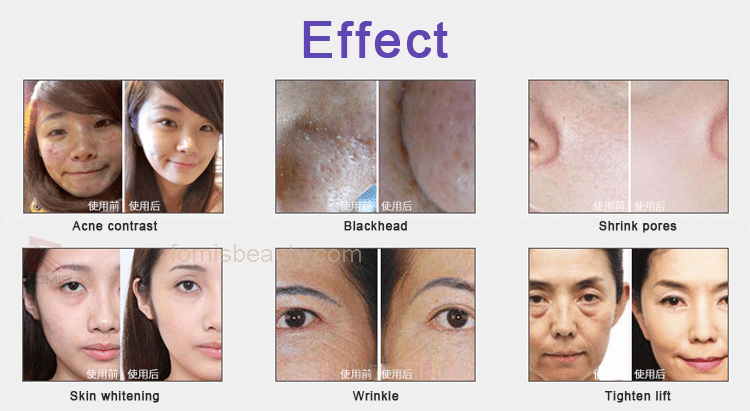 Application of The hydra cool facial water oxygen jet peel machine
1. Rejuvenate sun damaged skin
2. Reduce age spots
3. Minimize of blotchy skin coloring
4. Reduce acne and superficial scars from past injury
5. Remove blackheads and white heads
6. Reduce oily skin
7. Improve overall skin health
Parameter of The hydra cool facial water oxygen jet peel machine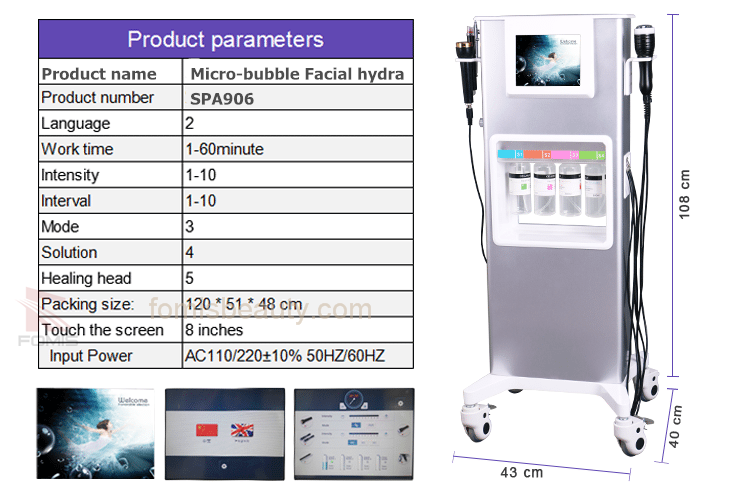 Detail of The hydra cool facial water oxygen jet peel machine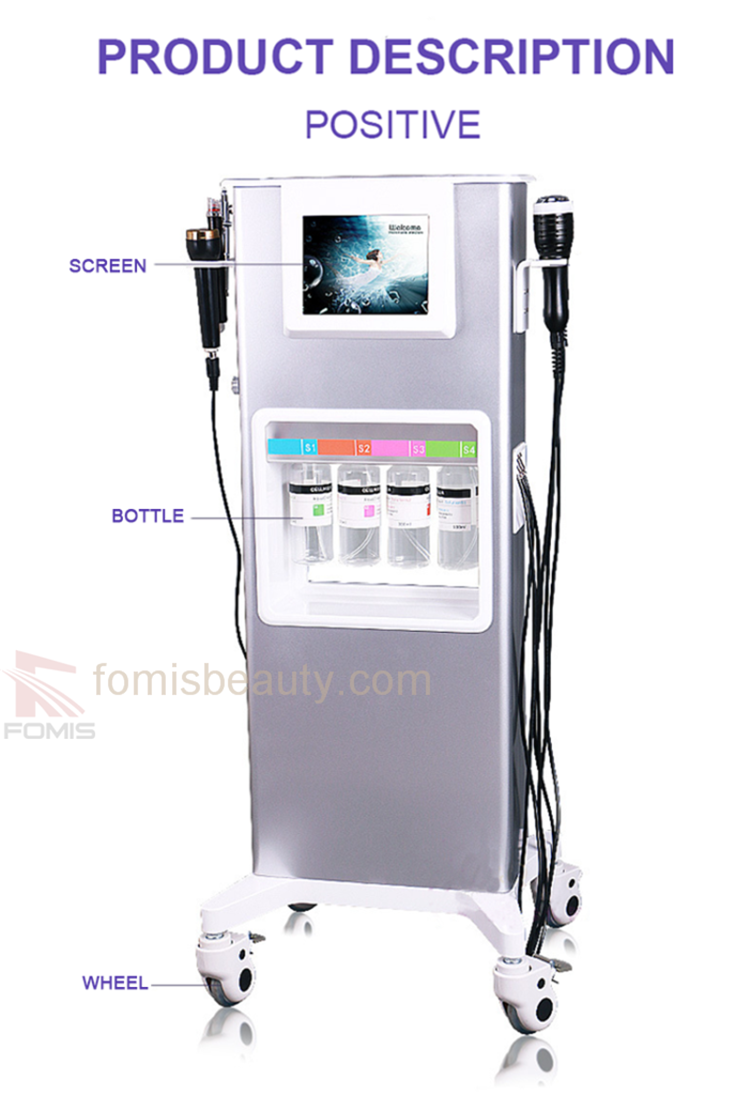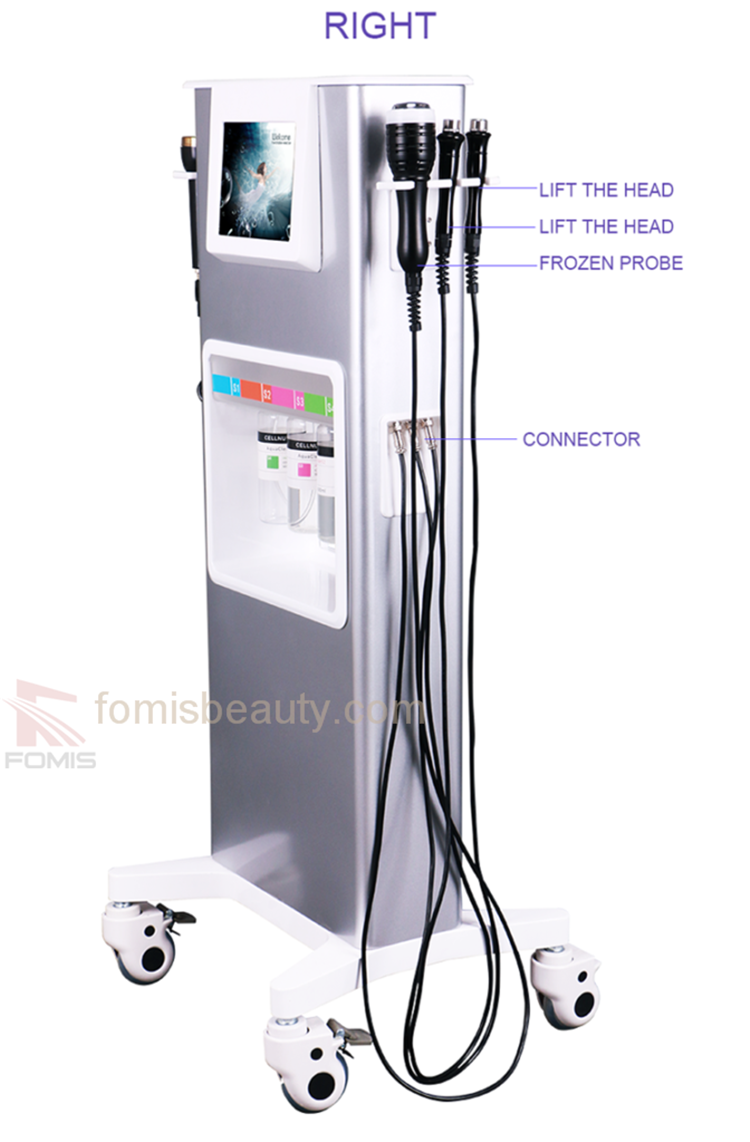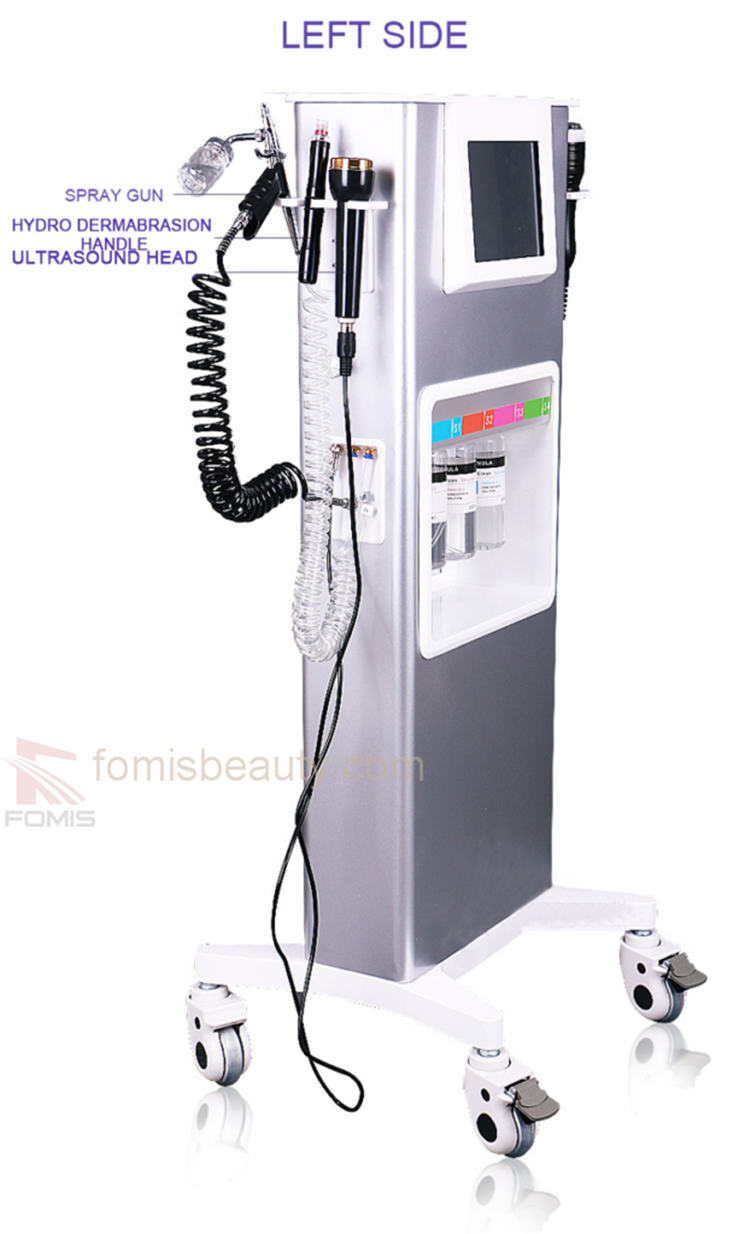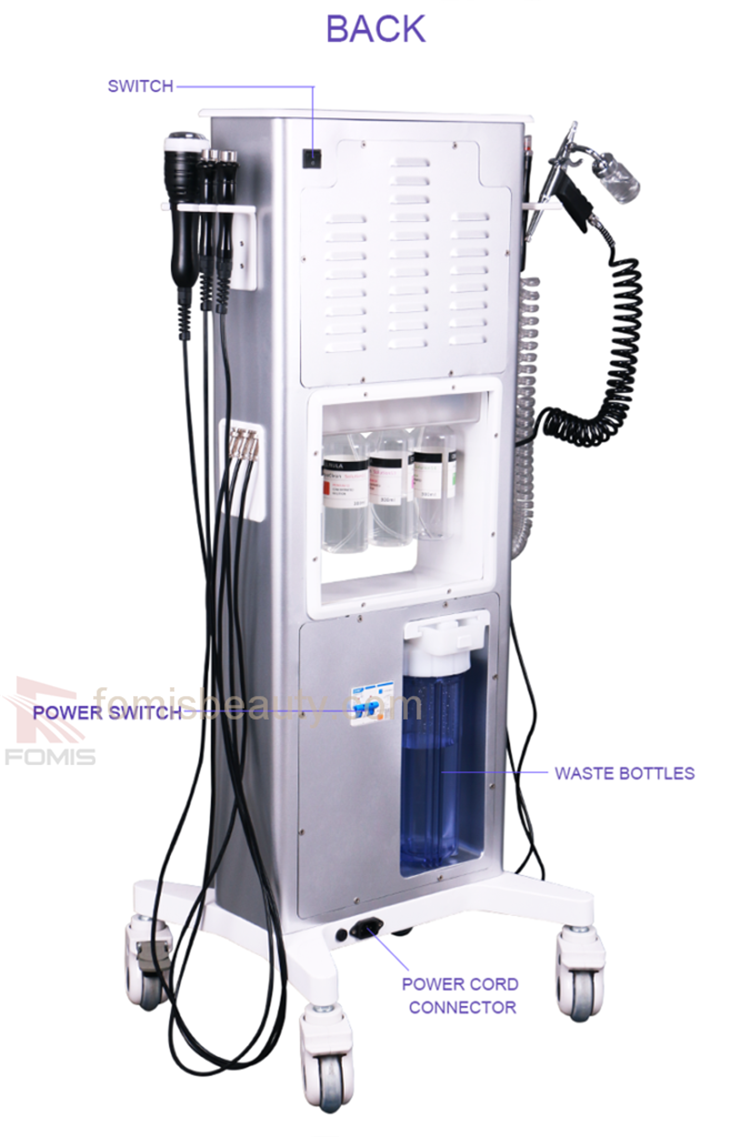 Our workshop: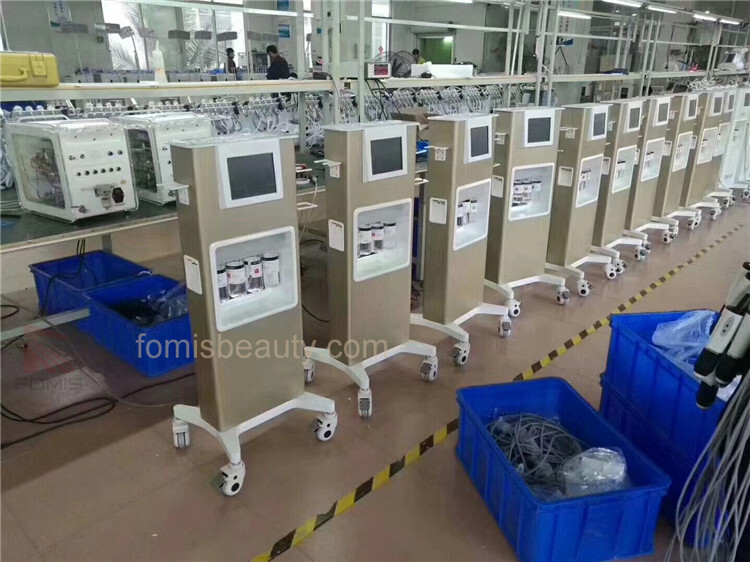 About us: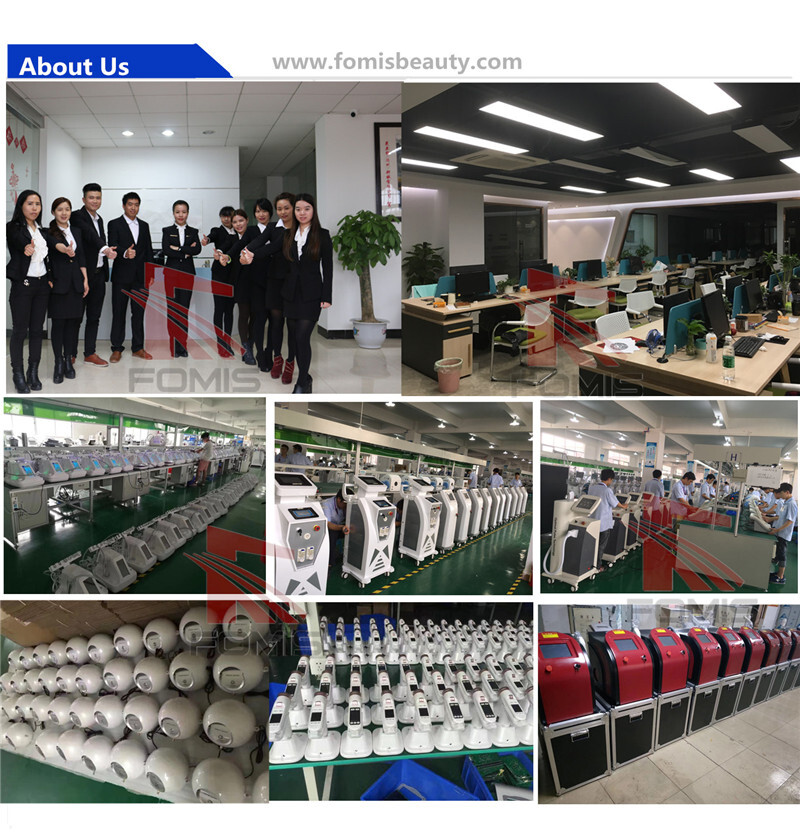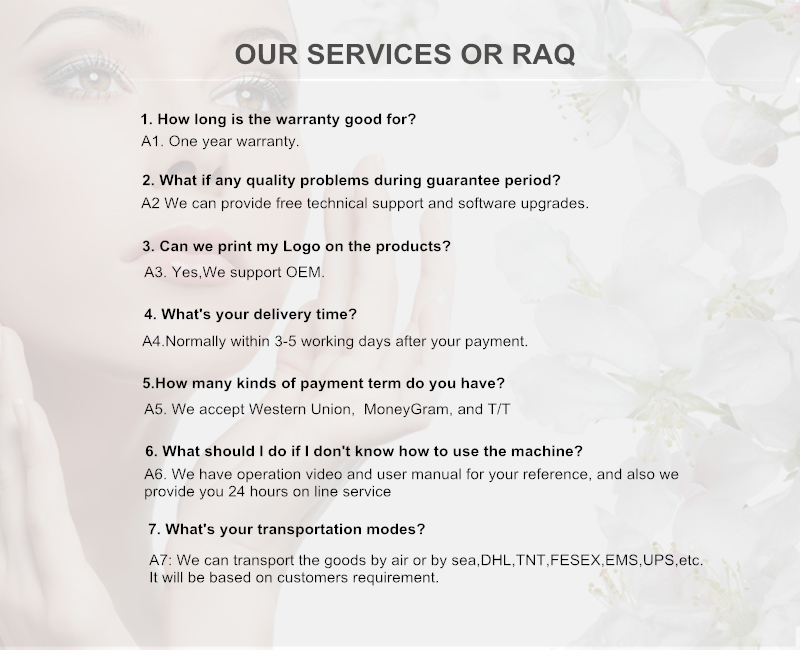 Feel free to contact us if you need.
+86 18126810172 info@fmsbeauty.com
If you still need more products about Oxygen jet peel hydracool facial dermabrasion beauty machine we recommend you:
360 magneto optic ipl shr
,
Magneto optical hair removal machine
Tags: hydracool facial, hydra dermabrasion facial, oxygen jet peel
Place of Origin:

Guangdong, China
Brand Name:

FOMIS
Model Number:

SPA906
Certification:

CE
Handle 1:

Skin clean
Handle 2:

Oxygen spray
Handle 3:

RF skin lifting
Handle 4:

Ultrasound handle
Handle 5:

Skin cooling
Technology:

Facial Blackhead Vacuum
Color:

White
Material:

ABS
screen display:

8inch LCD touch screen
packing size:

120*51*48cm
Type:

oxygen jet peel,hydra dermabrasion facial,jet peel facial machine,hydracool facial,water oxygen jet peel

Your cart is currently empty.